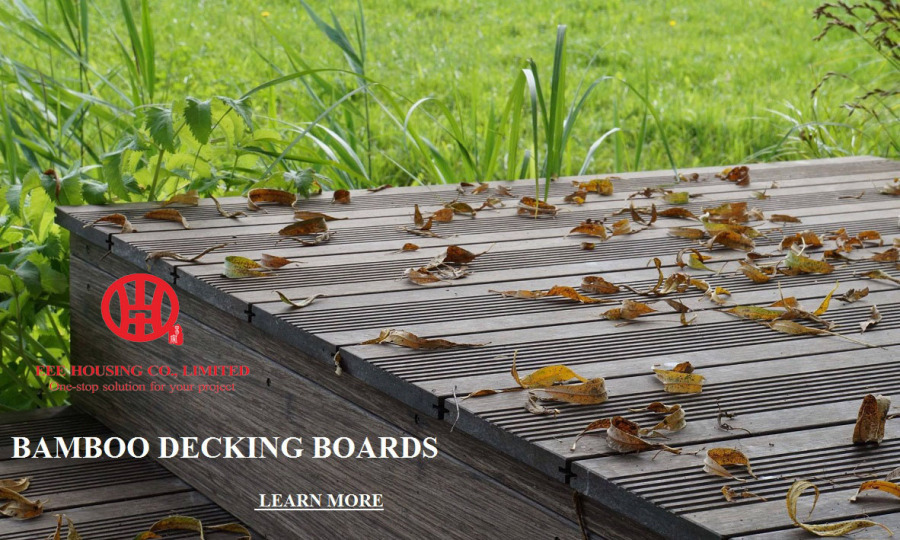 5 Reasons to Love Bamboo Decking
Sunday, 10 September 2017

34

4703

0

Bamboo has been in use in China and other Asian countries for over thousands of years as a construction material. Over the past few years bamboo has gained popularity in the western world as well. More home owners have become environmentally conscious and want their homes to reflect this greener side of them. Architects and construction designers too are looking to bamboo not only for its immense strength and unique flexibility but also for its sustainability.

Who doesn't want a nice deck in their backyard? However, when thinking of a deck the first thing to tackle is the material the deck is to be made of. Earlier people used to choose hardwood to make decks but now they are going for bamboo. You may wonder why. Here's why.

Unique look

The natural texture of the bamboo is very distinctive and when set on the floor the joint lines and natural features of the bamboo stand out and accentuates the beauty of your room. The earthy feel bamboo brings with it will add a natural feel to your deck. Horizontally stacked bamboo shows fewer joint lines and more characters which looks elegant yet simplistic. The vertical stacking of bamboo results in more joint lines but lesser characters and lends a more contemporary look to your room. Stained bamboo floor are also quiet popular now as they allow home owners a variety of choice in colors. Staining also protects your bamboo from the harmful rays of the sun.

Stronger than hardwood

The Janka hardness scale used to measure hardness of wood shows that bamboo is as hard as any average hardwood. However strand woven bamboo is one of the hardest materials and with a hardness of over 3000lbf it is stronger than most oak, teak and Brazilian hardwoods. Strand woven bamboo is formed by first boiling bamboo strips in boric acid solution to eliminate insects and sugar from the bamboo. This process also prevents further infestation. Then the bamboo strips are glued together under high pressure producing bamboo planks and plywood stronger than most hardwoods. Bamboo will provide you the same strength at a cheaper price and you don't have to cut down a 40 year old tree for your deck.

Lasts long, very long

Generally engineered bamboo has a lifespan of around 20 years with minimal care. However, with a good brand and proper care bamboo has the ability to last you a lifetime. Bamboos are naturally dense materials and hence resist dents and scratches. Even if there are scratches on your deck don't worry, the scratch is most likely on the top surface and your bamboo beneath is intact. Just refinish your bamboo deck and it will look as good as new.

Bamboo also resists moisture so if you have swimming pool beside your deck, do not worry. Just don't let too much water to rest on your deck for hours at a time.

Easy on your pocket and easy to maintain

Using bamboo for your deck will cost you around $2-$4 per square feet which is less than the average hardwood in the market. The installation is easy also and more often than not you can do it yourself thus saving installation charges. The bamboo deck sits as a floating floor and the planks fit perfectly into the joists thereby reducing wastage of excess bamboo.

Bamboo decks repel dust and insects so it requires minimal cleaning. All you need is a clean wet mop to clean your deck from time to time. You can also vacuum it once every two months. The fact that bamboo products can be refinished is a huge advantage over hardwood.

The eco-friendly quality of bamboo makes it a very popular choice amongst architects and furniture makers. Also the versatility of bamboo means it can be used to make almost anything.

No wonder bamboo is replacing hardwood very fast. Even though it is technically a grass bamboo has been proven to be stronger than most of the hardwood in the market and looks the part as well. The sustainability of bamboo means that we no longer need to cut down decades old trees and clear rainforests in Brazil. Thus, bamboo decking is the new and smarter way to deck up your homes.