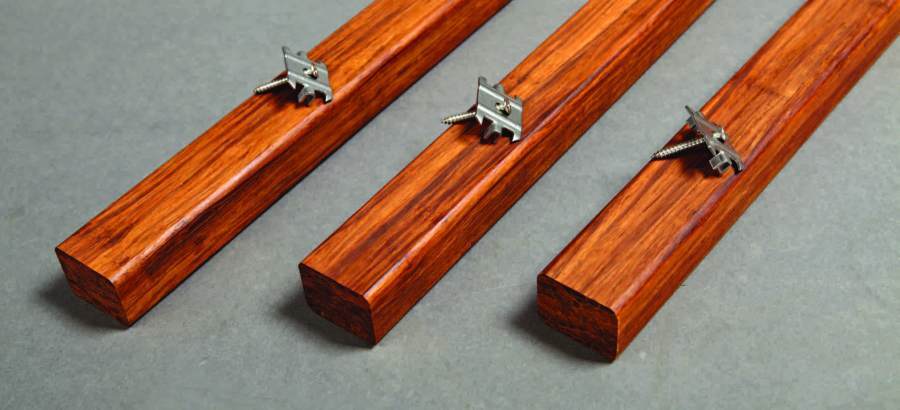 Bamboo Decking Installation Tips
Sunday, 10 September 2017

7

4377

0

1) Ground: You need level the ground which bamboo decking will be installed, then put another 12-15cm thickness of cement to cover the ground.
2) Joist fix: You can drill holes on concrete surface and general spacing between the holes is 35 to 40cm, put the wedge in the holes. You can choose good quality of joist like bamboo, composite and drill the holes of stainless steel nails on the joist. Put the nails through the joist till into the wedge to fix the joist. It need be level horizontally and the best distance between 2 joists is 38-45cm.
3) Applying options When the joist is fixed, you can install the decking. It need drill a single row holes with 2/3 diameter of self-tapping screw on first decking board. The holes position is 30mm distance from outer side to inner side. The board need be fixed with self-tapping screws on one side, the other side is buckled with stainless steel clips. Then put the second board next to first board with clips. Then the third board is to second board, and so on. Till the last board, the board need be drilled the hole again at 30mm distance from outer side to inner side and fixed by self-tapping screws.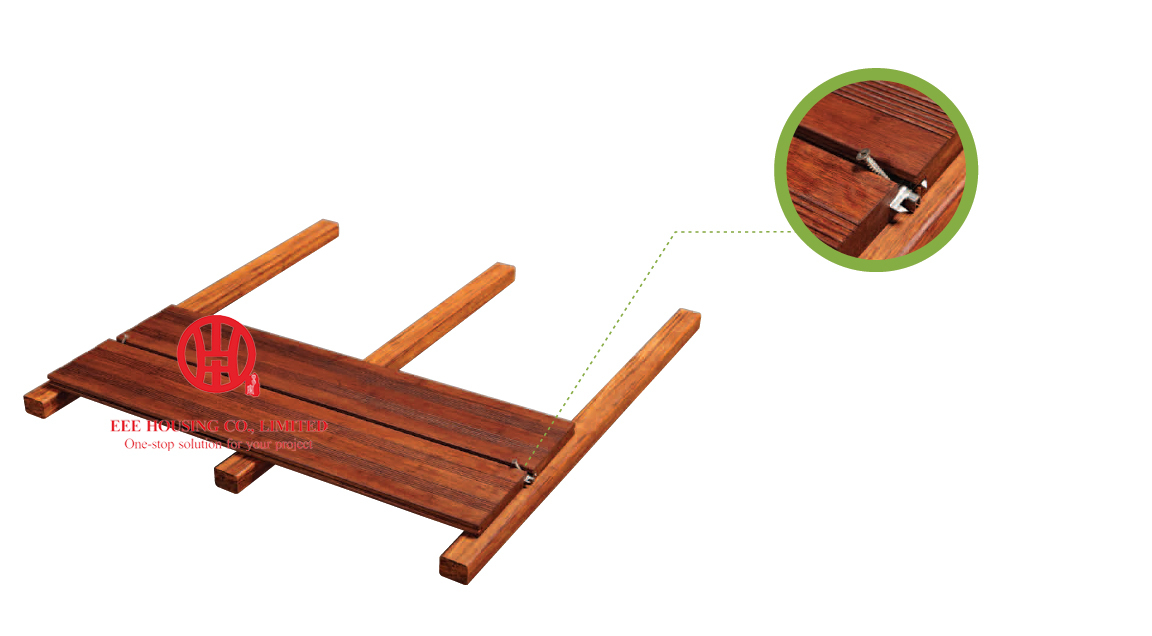 Notice: When installing exterior bamboo decking, the cut section need be sealed by oil to prevent of moisture and it will help extend the decking board life. Another important notice is that EEE HOUSING bamboo decking board need have routine maintenance. The maintenance method is also very simple, choose a sunny day, clean surface, grind the surface, oil the board. Every 6 months need have a maintenance, the correct use and maintenance, make outdoor flooring life of up to 15 or 20 years or more.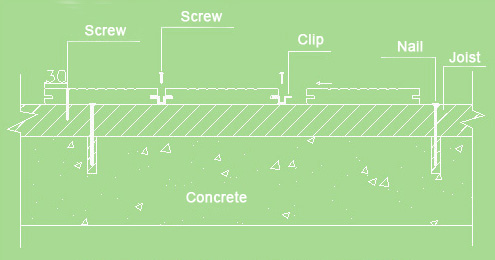 For more information visit www.ehbuildmart.com email sales@one-stophome.com