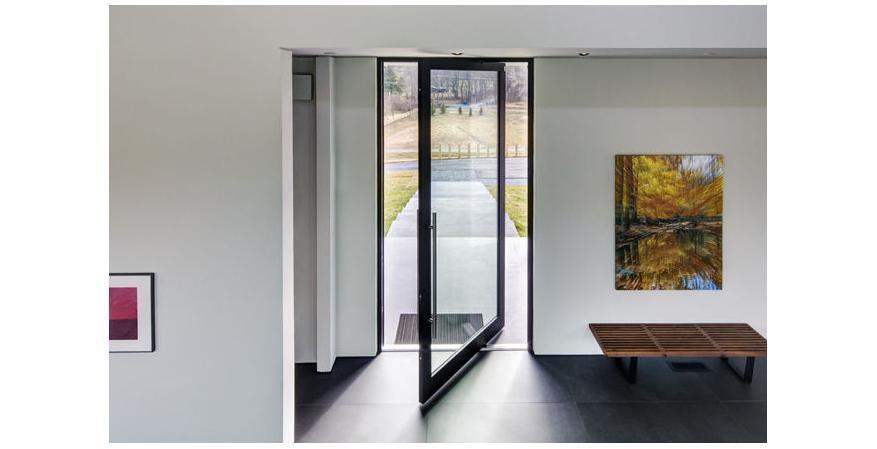 Is A Pivot Door Right For Your Next Project?
Sunday, 10 September 2017

22

3757

0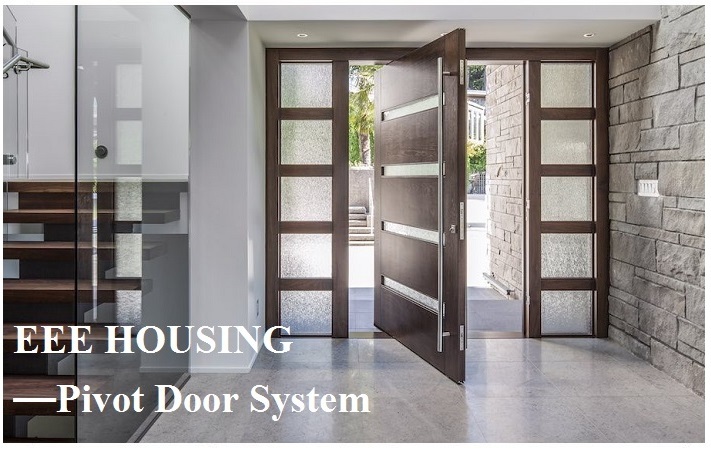 You may have seen them more on houses in the last five years—a front door that rotates on a pivot box rather than on traditional side hinges. Ideal for large panels, pivoting doors exude a cool contemporary vibe, but whether they are right for your homes is another question.
"Pivot doors have become popular because they give a wide, generous opening and a simple, modern appearance that works well with contemporary architecture," some clients say.
Used mostly on high-end and custom homes, pivoting doors are benefiting from two converging trends in home building: houses with a greater indoor/outdoor connection and increasingly larger doors to facilitate that kind of lifestyle. The same trends popularized the folding and lift/slide patio door, and now the front door is next.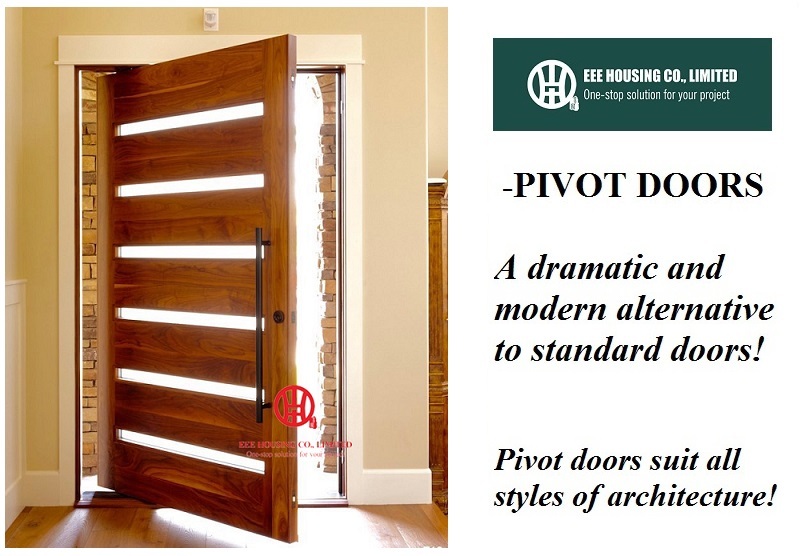 "A pivot door provides unique and beneficial features such as larger sizes than are typically available in traditional doors," says EEE HOUSING product and market manager. "The high-performance hardware allows for smooth operation of panels much wider and taller than a traditional door. The operating hardware itself can be adjusted in both traveling speed and closure speed. This enhances the user experience of opening and closing the door by dialing in the functionality of the door to the individual user or household."
The doors offer many benefits. In addition to a seamless, streamlined look, they offer smooth operation. It "operates as a beautifully balanced panel that seems almost independent of its frame," says Sue Weiland, our Ghana client. The door panels can be built much wider with overall square footage greater than a side-hinged door, she adds.

One of the biggest drawbacks to using a pivot door is cost—they're up to 30 percent more than a single door and sidelight combination and twice as expensive as a standard-width single door, by some estimates.
Pivot doors may be the most expensive designer doors but there's no escaping the luxurious feel that they lend to designs by top architects who help to create the most leading-edge structure designs by featuring the best exterior doors.
Indeed, if your budget allows and you have the right house, the right product, and the right client, the pivot door might be one of the coolest things you can do to the entry of your home.