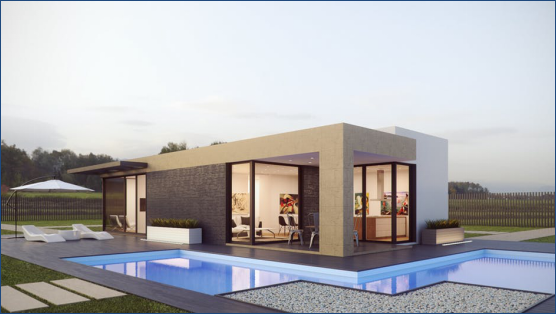 Which Patio Door Should You Choose ?
Sunday, 10 September 2017

4

3566

0
Which Patio Door Should You Choose? Bi-Fold, Sliding or French?
1.
Bi-Folds
The demand for bi-folds has surged in recent years. A major advantage of these doors is that they allow opening of whole walls of glass.
Usually,these doors are fixed on tracks that are installed within the floor, blurring the fine line between inner and outer space.
The stacked panels provide a bit of an obstacle, especially for modest sized patios.The costs are typically over $1000 for every 1m panel.
We recommend these doors if the size of your patio is large enough to remain undisturbed by the panels.
2.

French Doors



There was a time when everyone wanted French doors.The trend may have balanced a bit with other patio door options,but it is nowhere near disappearing.
People often think French doors are more suited for traditional styled homes,which of course isn't the truth. There are plenty of designs that fit contemporary houses.French doors have smaller dimensions which allow them to bring in less light. Adding side lights or positioning them differently can increase the amount of light.French doors even work well within elevations with bi-folds
or sliding doors. They provide quick access when you don't want to open the whole glazing.Costs are modest and you can almost always find a design for your home.
3.
Sliding Doors
At the moment, sliding doors are popular for contemporary homes. Their frames are narrow, practically invisible in some designs,
allowing more light to filter in.There are multiple advantages of sliding doors,including lack of sections to fold back, a clean visual appearance,and space savvy design.

If you want to try something unique, you can install them as 'pocket doors' which can slide into cavities built within the walls upon opening.
Make sure the design blends in well with the rest of the interior. Check out our aluminum sliding doors, bi-folds and French doors to find the best fit.