Why Louvre Windows
Wednesday, 27 September 2017

2

4645

5
EEE HOUSING Glass Louvre windows have become an increasingly popular choice for home owners due to their superior ventilation, security and aesthetic qualities.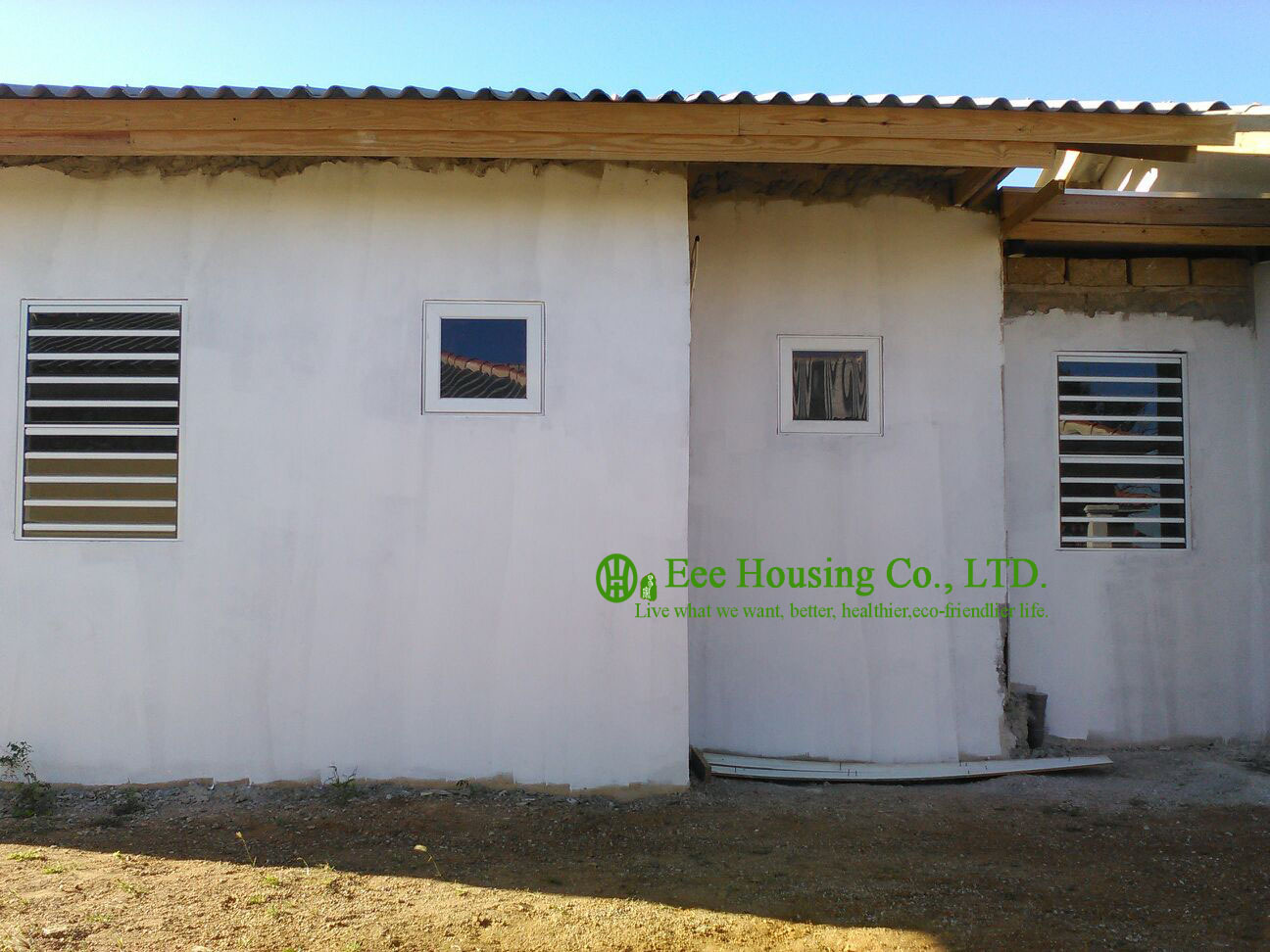 Suitable for contemporary and classic homes, modern louvre windows are more weather proof, easier to operate etc.. And that's not the only reason they're such a hot item in new and renovated homes…Which is why, in this article, we explore some reasons you'll just love louvre windows.
Louvre windows are a great alternative to exhaust fans in your bathroom, as they allow steamy air to escape and help to avoid moisture build up.
They can also be used in other rooms to provide ventilation and cooling, minimising the need for fans and air conditioning.


If saving energy, money,or the environment is important to you,then it's time you considered incorporating louvre windows in your home!
2) Air Flow
Unlike energy efficiency, air flow is a rather obvious benefit of louvre windows. But it's an important one nevertheless.

Thanks to the way in which they open,louvre windows provide more ventilation than most other windows offer.
They also provide more consistent air flow into your home,as,unlike casement or awning windows,they are not affected by the direction in which the wind happens to be blowing.
With the maximum ventilation offered by louvre windows, you can keep your home healthier and cooler–both benefits that most home owners would be happy to enjoy.

3) Privacy
Enjoying the benefits of louvre windows doesn't have to mean sacrificing on privacy.

Our louvre windows come in a variety of frosted and coloured glass options for enhanced privacy. They can also be tilted at angles that maintain your privacy, while still inviting fresh air into your home. This makes them a great option for bathrooms and other rooms where you don't want outside eyes looking in.
4) Natural Light
With louvre windows,you can invite as much–or as little–light into your home as you'd like.

When made with clear glass, or left in the right opening tilts, louvre windows can flood your home with natural light. Conversely, if minimising natural light (or the heat it brings) is important,
you can choose energy efficient,frosted,or coloured glass louvre windows to minimise and control the light and heat that enter your home.

So no matter what your natural light needs and preferences may be, you can find a louvre window option to suit.
5) Easy Cleaning
When it comes to louvre windows, it's probably safe to say that no easier-to-clean window has ever been invented.

When you clean louvre windows, you can clean the entire window pane, inside and out, from inside your home.
This is particularly useful for non-ground floor windows that are difficult to access or reach. It's also great if you're just feeling a little lazy.

Seeing as pretty much no one actually enjoys cleaning windows, this is one of our favourite louvre window benefits!

6) Security
Gone are the days when louvre windows were an invitation to unwanted intruders.

For maximum peace of mind, EEE HOUSING Glass Louvre Systems come with special aluminum profile and security designed,
our security glass louvres provide superior protection against uninvited guests,but without compromising your views.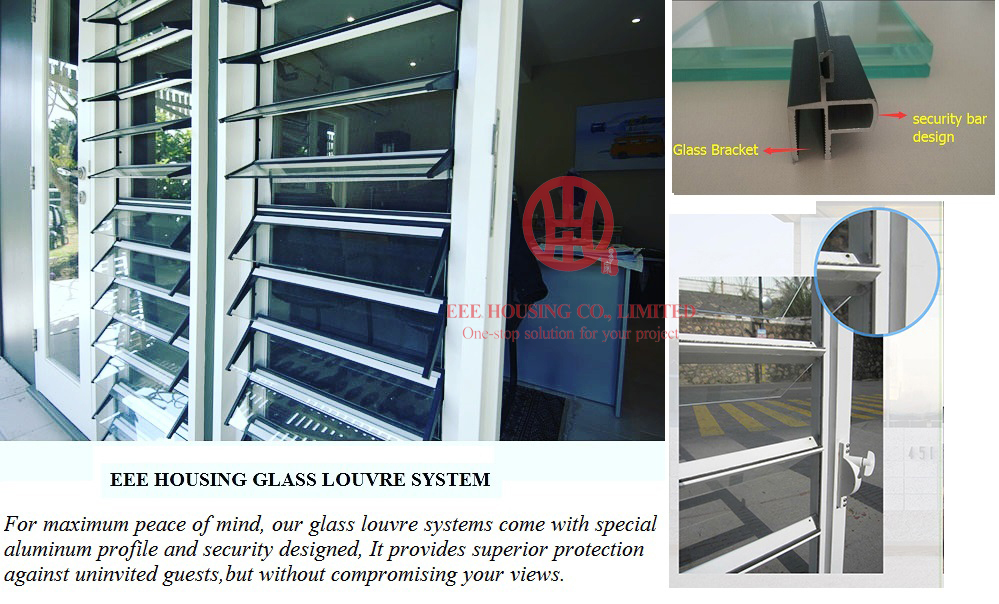 7) Aesthetics

On top of all the benefits we've described, there's one other reason you'll just love louvre windows: they look great!
Sleek, stylish, and contemporary, there's none of the awkwardness of old-style louvre windows in today's modern designs.
For more information visit www.ehbuildmart.com email sales@one-stophome.com