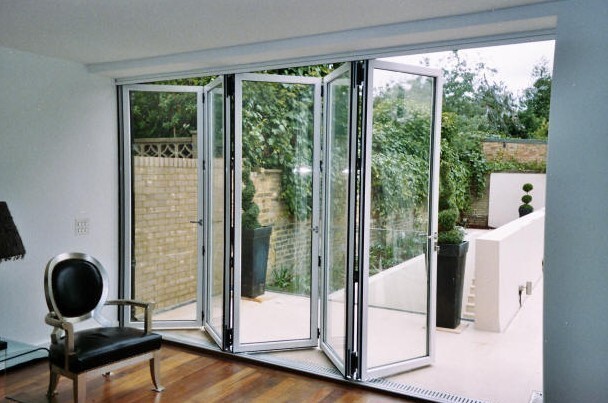 What to consider when choose a bi-fold door
Sunday, 10 September 2017

21

4270

0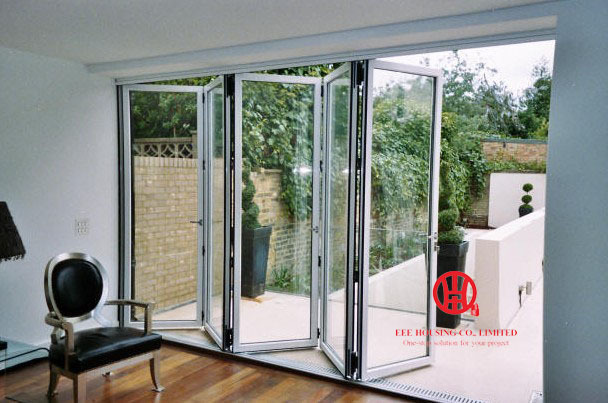 EEE HOUSING Bi-fold doors provide a seamless connection between your home and garden. Bringing the 'outside in', they bring a sense of light and space into your home.
Stacking neatly away concertina-fashion, they're practical, space saving and give aspirational appeal to your property.
But as with any major purchase a little thought goes a long way before you buy. So what are the pros and cons?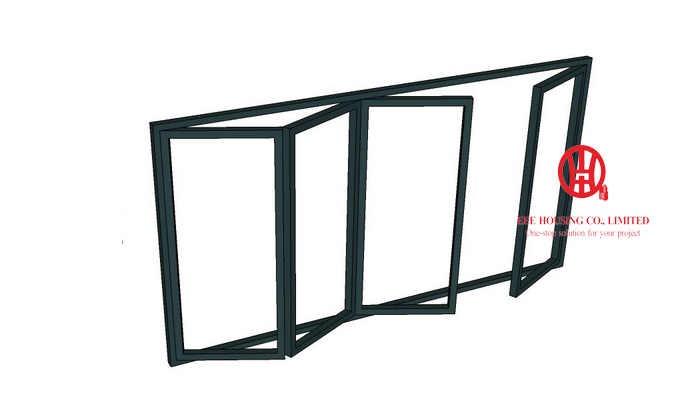 EEE HOUSING Bifolding or folding sliding doors, compete for the same space as inline sliding or patio doors. The major advantage delivered by a bi-fold door over a patio door is that the they can be fully folded back to open up your home to the world outside.
It's a great way to make the most of your living space in the summer bringing you closer to the outdoors. You can dine inside but still feel connect to your garden and if it does rain, they close in seconds so there's no mad rush to clear tables outside before everything gets soaked!
The downside, as far as it exists, is that when closed, the uprights can interrupt views compared to a patio door, which will span larger distances with a single glazed unit.
This means it's worth considering what's more important to you? That summer wow factor or the uninterrupted vista delivered by an inline sliding door year round? This comes down to personal choice and the way that you use the space in which it sits.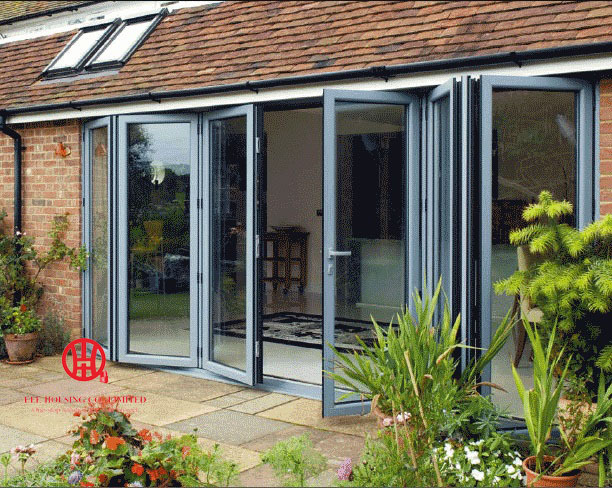 How many individual leafs your bifold door features will be defined in part by the limits of any bi-fold door system e.g. maximum widths and partly by your choice. As a rule, the maximum widths of bi-fold sashes will depend on height and vice versa, wind load and glass weight. Doors manufactured in aluminium can usually be around 1000mm (1m) in width.

This is where choice of material type also comes into play. Bi-fold doors are manufactured in timber, aluminium and UPVC. Each has its own strengths, benefits and one or two potential weaknesses to also consider.
Timber bi-folds look great but expansion and contraction of timber, particularly in a complex mechanical system like a bi-folding door can cause problems. There's also the requirement for regular maintenance to consider, for example staining or painting.
Expansion and contraction is also an issue for UPVC bi-folding doors. Although there are a number of advanced options on the market, PVC will expand or contract as the temperature changes. This is less of an issue in a window or patio door where the operating mechanism is comparatively straightforward and sashes are smaller but expansion of even a fraction of a mm on a hot day can lead to jamming.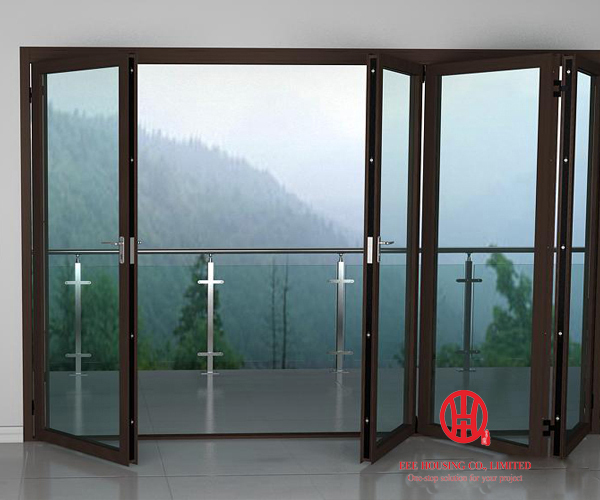 This is why we only supply aluminium bi-folding doors. They may cost a little more than PVC-U but in common with it, they require only minimal maintenance. They also aren't subject to the contraction and expansion that can be seen in UPVC and timber bi-fold doors.
The other reason that we supply an aluminium system is that the structural integrity inherent in aluminium gives us far more flexibility.
Capable of spanning openings of up to 7200mm with individual panel widths of up to 1000mm, means that we are able to maximise glass and minimise, depending on your choice, the use of uprights. It also comes in lots of different colours and finishes so you can select a combination that's absolutely right for your property.
With slim sightlines, a 'pillarless' system, high security lock and one piece keep, polyamide thermal barrier and low threshold options, we believe it's one of the best bi-fold doors that money can buy delivering great reliability and security.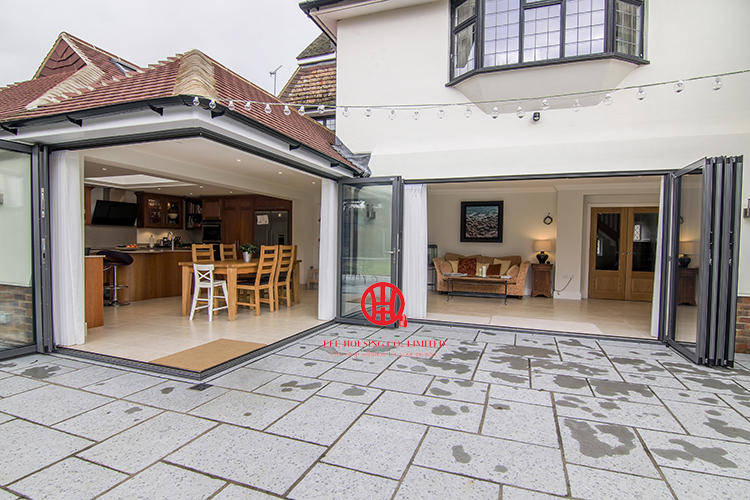 How it's fitted, in common with any other bi-fold door is absolutely key so as a final word of warning, if it's not us, make sure you choose someone who knows what they're doing and as a specialist product, we'd urge you to steer away from builders – even where they're doing the rest of the work, unless they have experience of course!
Bi-fold doors which are fitted correctly will, with a little basic maintenance, give you years of trouble free operation. If they aren't quite square or are packed too tight, it can be a very different story so make sure you get the right installer.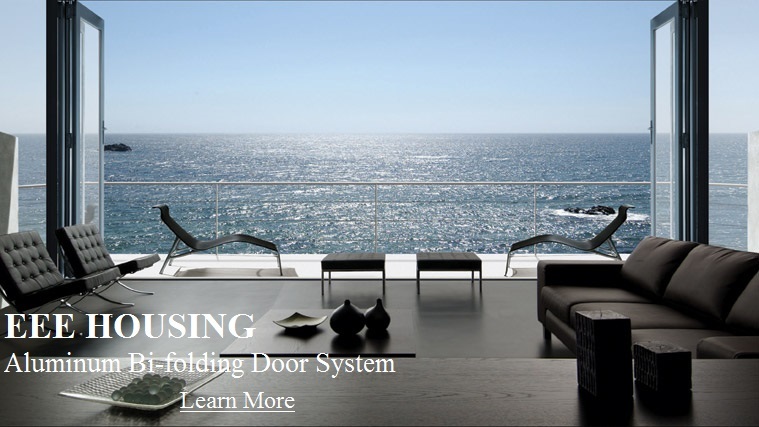 Bi-folding door Checklist:
1) Is a bi-fold door the best option for how you use your home? Have you also thought about patio or French doors?

2)Which material type should you choose – timber, UPVC or aluminium bifolding doors?

3)What looks right in the space you have e.g. how many individual bi-fold door panels will work best.

4)Where do you want your traffic door? This is the door that you'll use on a regular basis to go in and outside when the doors aren't fully opened and it isn't sunny!

5)Do you want your doors to open in or out – what allows you to make best use of the space that you have?

6)What colour and finish option works best for your property?

7)Is your installer an experienced bi-fold door fitter – we promise, it pays to get one!
For more information visit www.ehbuildmart.com email sales@one-stophome.com